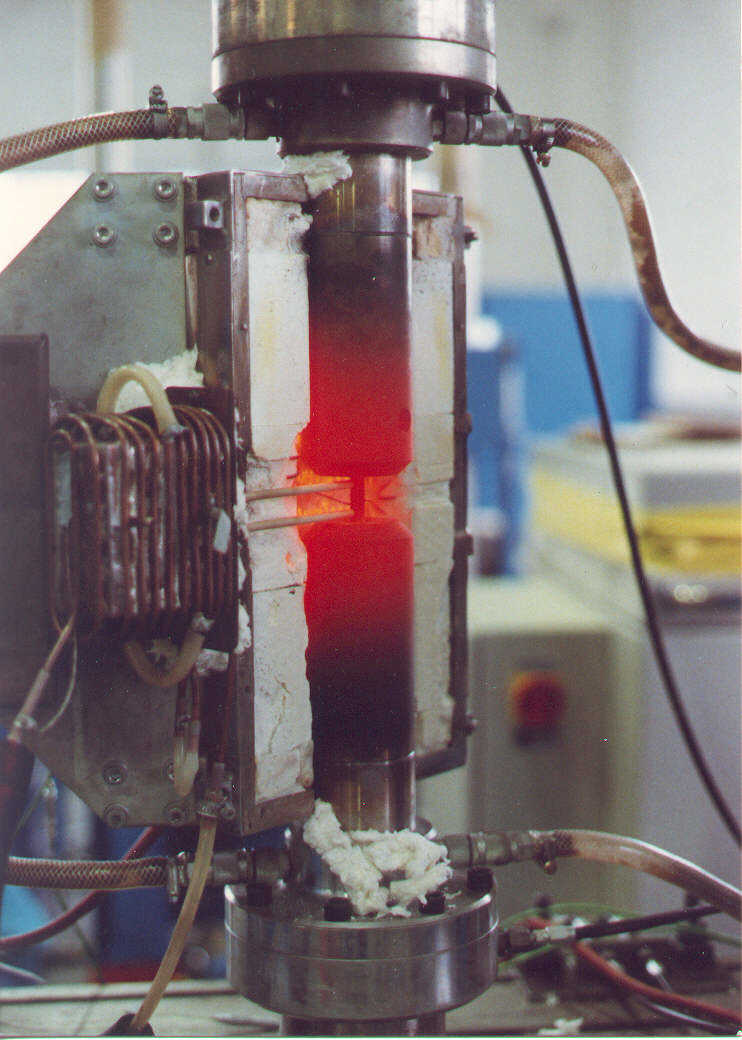 To increase efficiency of coal and gas power stations through the ultra-supercritical steam conditions new design methods are required. Currently, the conventional coal-fired electricity generating plants are typically 30 to 37% efficient. By developing power plants capable to work at higher temperatures, it is possible to boost efficiencies up to 50%.
The necessary increase of the operating temperatures is a significant challenge to materials engineering. Additionally to the new materials the new methods have to be developed for the calculation, allowing higher accuracy of the prediction under CFO loading conditions. The strong, non-linear behavior of the materials should be taken at that into account.
For this, an enhancement of the classical Strain Range Partitioning method was achieved by including the oxidation effects. Based on the experimental results, it has been realised, that the Time-Temperature-Substitution approach., firstly proposed and introduced in the work [*], by using the Time-Temperature Substitution Factor (TTSF), can help to reduce the amount od experimental effort needed in design of new components for operation in a high temperature environment under creep-fatigue conditions, as well to facilitate their optimisation and efficient design. Generally, this type of lifetime management can be successfully applied to accelerate lifetime testing and, based on the extrapolation of short-term tests, wining reliable design data for long-term lifetimes.
[*] (Agatonovic, P. : High temperature Lifetime Management using Time-Temperature-Substitution, in 'Creep and Fracture of Engineering Material and Structures' 5th Int. Conf. Swansea, U.K. April 93 Ed. by B. Wilshire and R.W.Evans, The Institute of Materials, London, pp. 613 - 622))